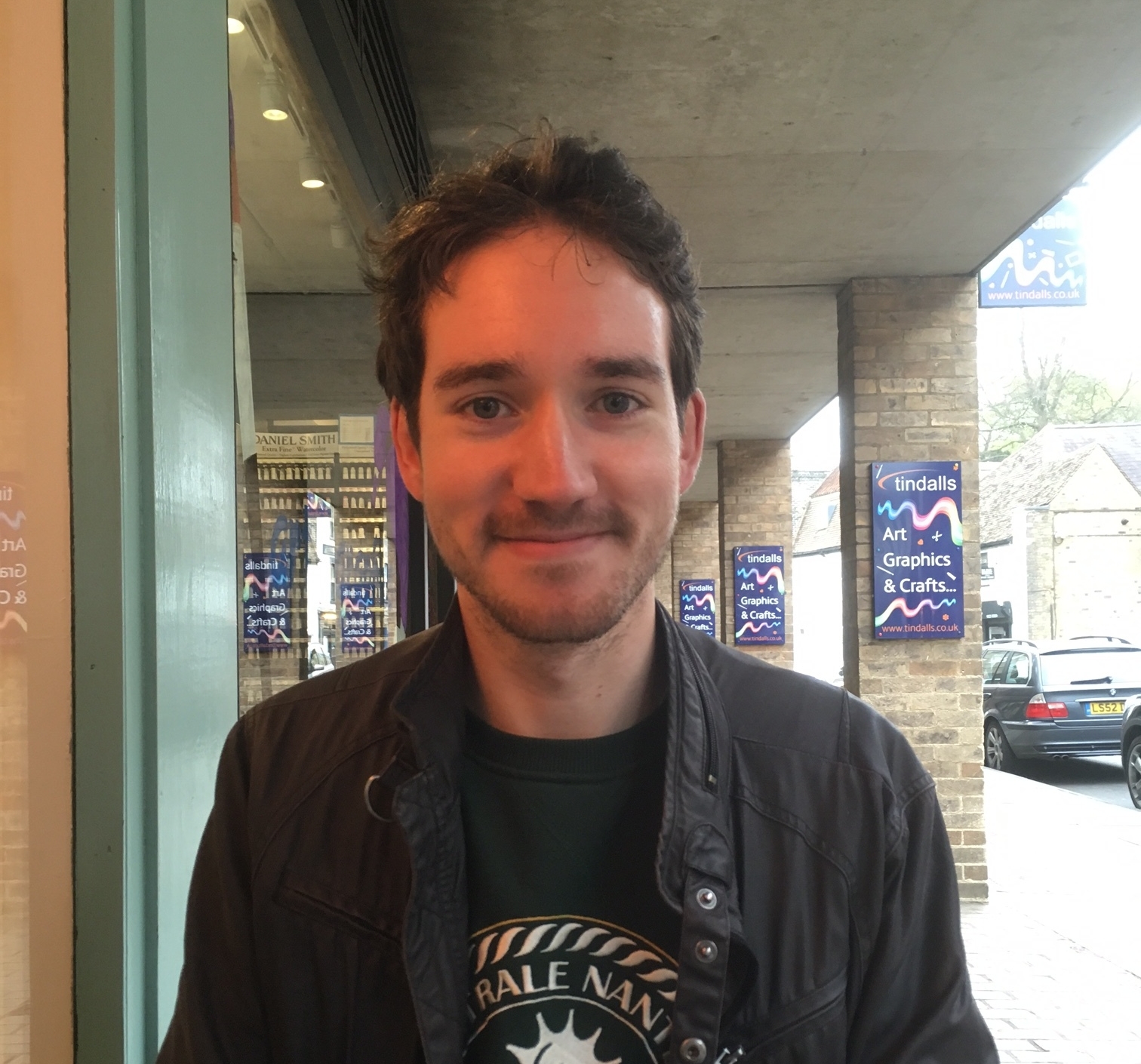 "I like that Cycle.land bike sharing is based on trust. It's very convenient with a combination lock. It was so easy!"
NAME: Adrien
LOCATION: Cambridge
WHAT DO YOU DO: I'm studying engineering in Nantes, France but I'm in Cambridge doing an internship with Cancer Research UK for 5 months.
WHAT BROUGHT YOU TO CYCLE.LAND: I already own a bike (I arrived in Cambridge on a Sunday, and by the Monday I had bought one) but my friend was visiting from France and we wanted to go on a bike ride, so I needed to find a bike for her. I was talking to some friends in a bar and they told me they'd heard of Cycle.land and that I could rent one from there.
WHAT WAS YOUR TRUSTED STEED OF CHOICE: I chose 'Bike with basket and great suspension' because it looked strong for the countryside. My friend is quite little so I worried the bike would be too big, but the seat was at a good height.
HOW LONG DID YOU RENT IT FOR: For two days while my friend was in town.
WHERE DID YOU GO WITH THE BIKE: We went in the southern villages of Cambridge (Babraham, Sawston, Newton, Harston, Grantchester, Trumpington and back in Cambridge), it is a mix of field paths, roads and cycle lanes, and it is quite flat.
DO YOU HAVE A CYCLE STORY, OR TIP YOU CAN SHARE: I like descending stairs with my bike... sometimes.
Photo credit: header photo by Adrien Jacquin taken on his bike ride in the countryside around Cambridge
WOULD YOU LIKE TO FEATURE ON OUR BLOG?
We love to hear stories about the journeys our bikes take. What adventures you take them on, and which routes you explore. If you are a Cycle.land member and you have a story to share, you can email amy@cycle.land to feature on our blog series about the Cycle.land Community.
#wheredidyourbiketakeyou